Betsy and Aaron are getting married!
Want to come? RSVP here!
Getting married? Hooray! Tell me more.
It's true. It'll happen Saturday, September 25, 2010 at the Fearrington Village outside Chapel Hill, NC.
Weather permitting, the ceremony will be outdoors and look like this: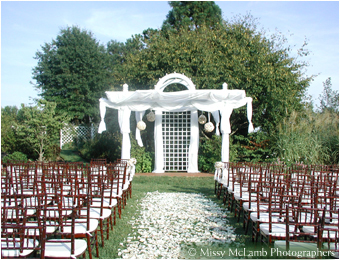 …but with more people.
The reception will also be at the Fearrington Village in "The Barn".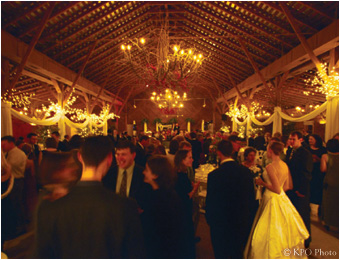 A barn?
Yep! They even have cows.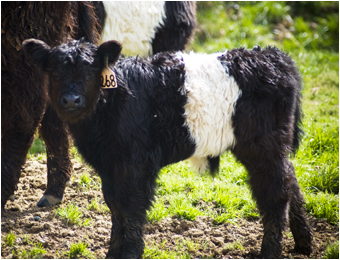 What about gifts?
Many of you have asked about a gift registry, and we appreciate your thoughtfulness.
We are planning our honeymoon in Argentina for next year and would appreciate monetary gifts toward making our trip memorable adventure. We love the idea that our friends and family supported our first trip as a married couple.
If you prefer to give us something tangible for our home, we've built a registry at Macy's where you can shop online or in a store.
I'm from out of town. What should I do?
We've got you covered. We recommend the Residence Inn Marriott or Sheraton hotel. We've reserved room blocks with special rates at both hotels for Sept 24-26.
If you're flying, Raleigh-Durham Airport (RDU) is the closest major airport.
How should I get around Chapel Hill?
We recommend renting a car at the airport and carpooling with friends.
Super Shuttle is an inexpensive way to get between your hotel and the airport.
There are also several taxi companies:
The Sheraton also offers complimentary shuttle service within city limits.
It's about a 25-minute drive between the hotels and RDU airport. And it's about a 20-minute drive between the hotels and Fearrington Village.
What else can we do around Chapel Hill?
We recommend visiting the UNC campus, particularly the Moorehead Planetarium, the Old Well, and the Coker Arboretum.
If you want a snack, we recommend Locopops, a local artisanal popcicle chain.
Panzanella restaurant is the Lee's (and Aaron's!) favorite restaurant, with casual Italian fare and especially good seafood.
All right, I'm psyched to come to the wedding! How should I keep in touch?
Become Facebook friends with Aaron and Betsy. Betsy tweets, and Aaron toots.
---